Check out our consumer testimonial on Poison Ivy Rash.
Tokimi S.
Palo Alto, CA
My husband had a severe case of poison ivy. He said it was painful and very itchy. I applied Bloodstop iX to the infected area. He said the pain immediately ceased and he no longer felt itchy*. In fact he forgot about the area! It healed completely in 4 days, as the photos attest to. Bloodstop iX is incredible! I have used it to stop bleeding, now I know it works on poison ivy also.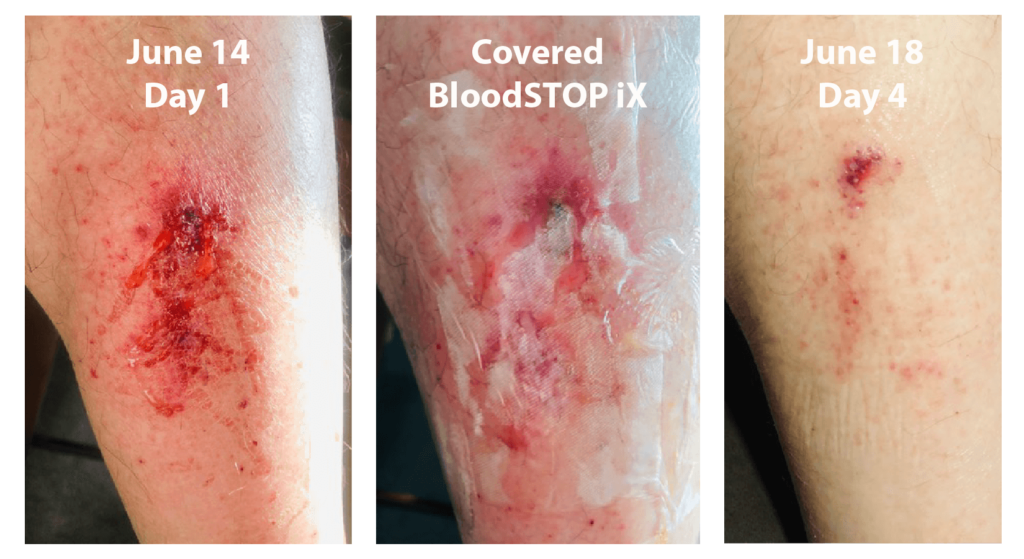 *BloodSTOP products are cleared by USFDA for topical bleeding control.  Product claims regarding pain control in this testimonial have not been reviewed by USFDA.