BloodSTOP® iX Absorbable Hemostat and WoundHEAL® – Outside US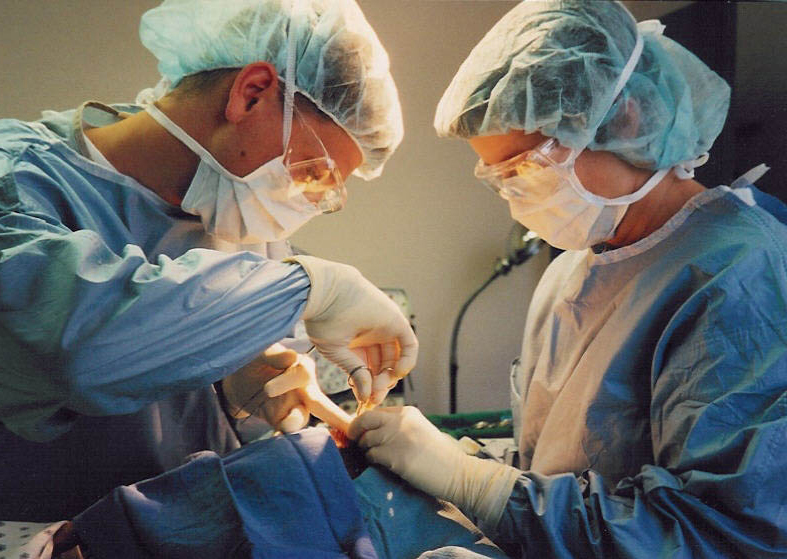 When applied on a surgical wound, BloodSTOP® iX quickly absorbs blood and exudates, transforms into a gel to seal the wound with a protective transparent layer, acts fast to control bleeding, and creates an environment for wound healing. The clear gel facilitates monitoring of hemostasis. 
BloodSTOP® iX Absorbable Hemostat and WoundHEAL® is used for surgical procedures to quickly control capillary, venous, and small arterial hemorrhage. It can be used in neurosurgery, cardiovascular surgery, general surgery, thoracic surgery, gynecologic surgery, urologic surgery, and burn & trauma surgery.
Class III CE Mark approval for implant surgical use

 

Hemostasis for patients with anti-coagulant medication therapy

 

100% natural, plant-based absorbable matrix without any residue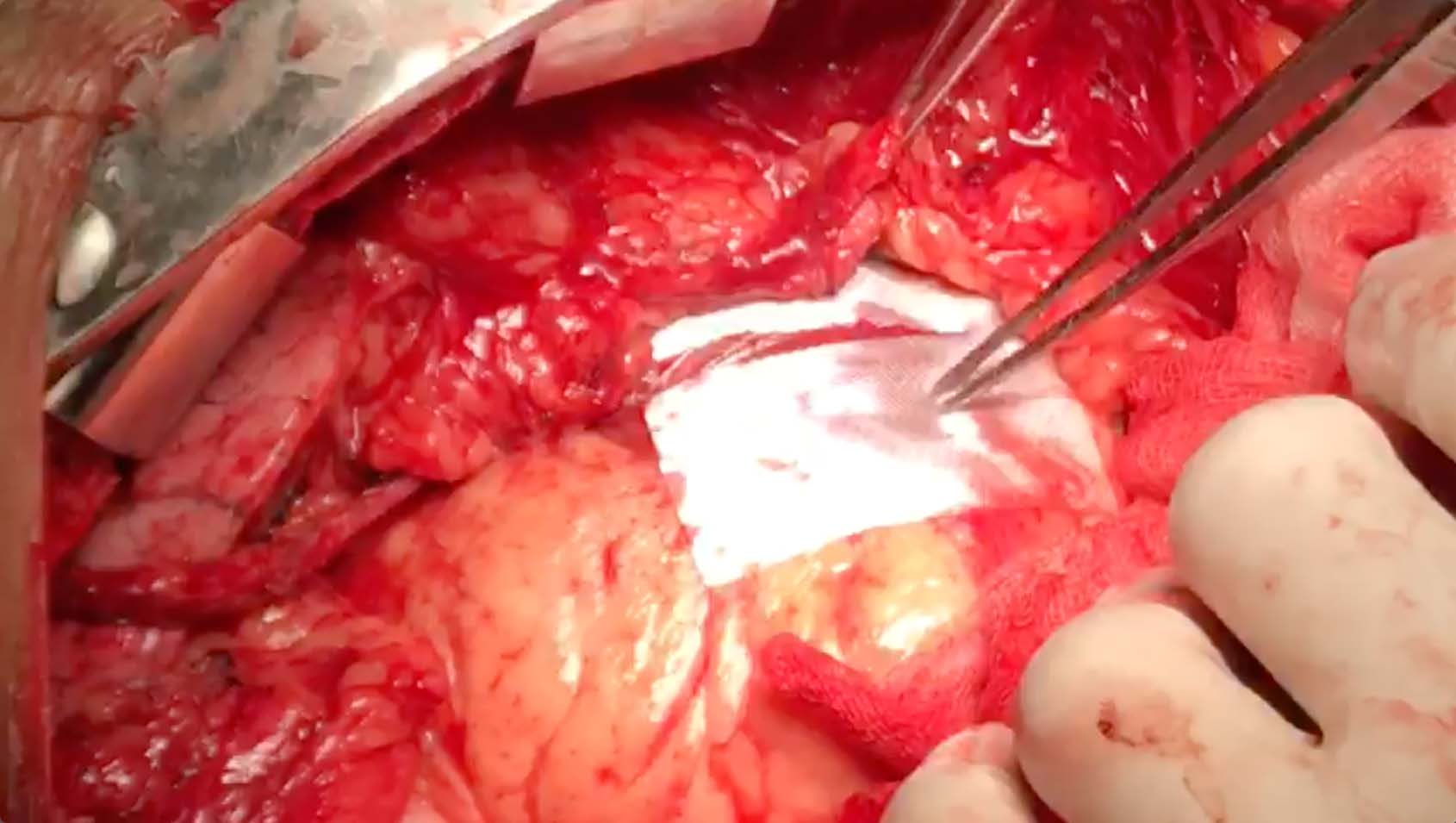 BloodSTOP® iX Used in Cardiac Surgery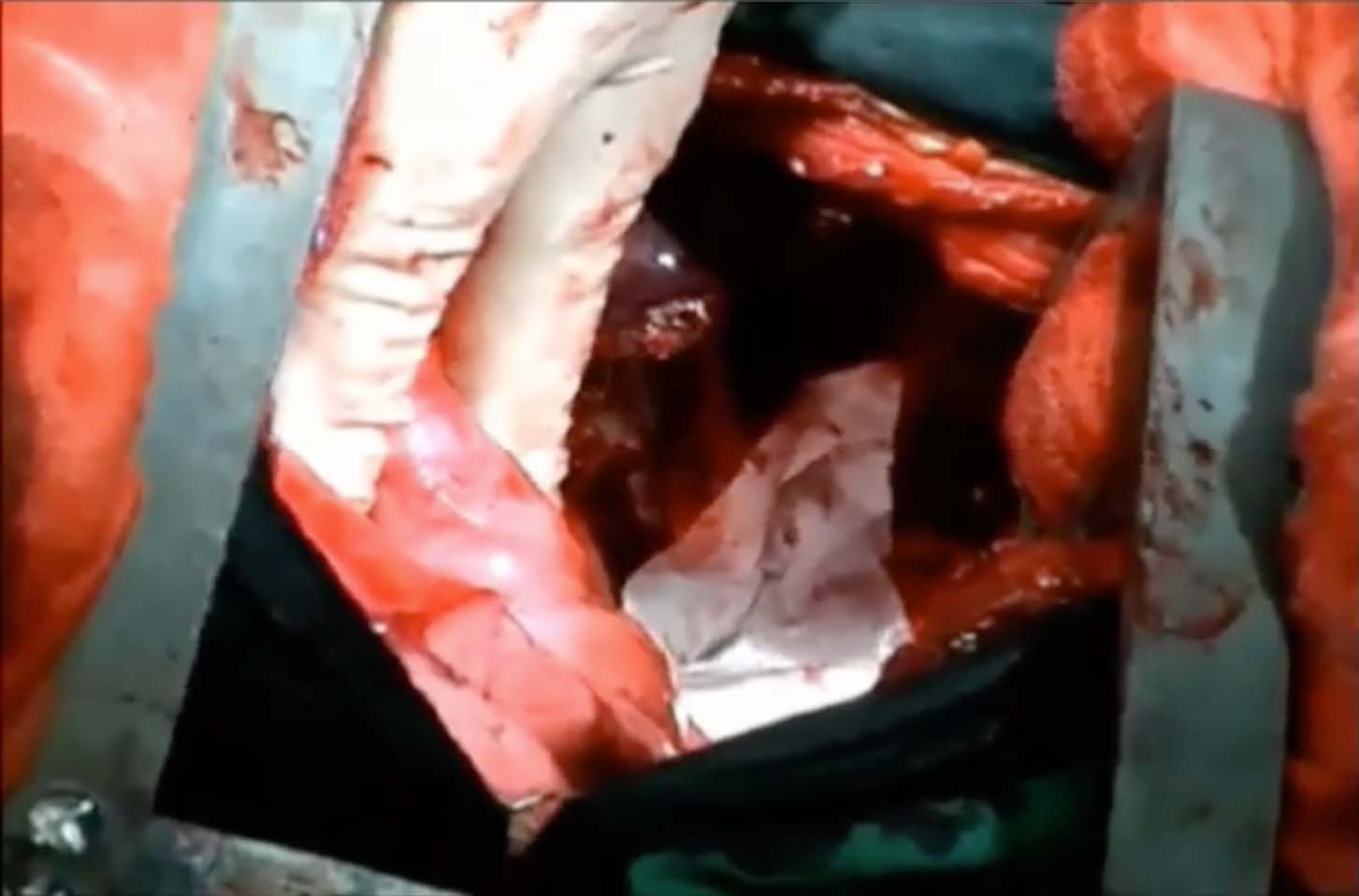 BloodSTOP® iX Used in Thoracic Surgery
Controls bleeding fast
At the wound interface, upon contact with blood, exudate, or other liquid, BloodSTOP® iX matrix quickly turns into a gel and seals the wound
The gel forms a barrier to seal and protect the wound, and quickly activates the intrinsic coagulation pathway, thus accelerating clot formation
Minimizes blood loss and provides an ideal environment to promote fast wound healing and tissue growth
Features & Benefits
Translucent gel – easy to monitor

 

No animal, foreign human, or added-chemical components

 

Easy to cut and apply, conforms to any wound

 

pH neutral
100% natural, biocompatible, non-irritating

 

Very cost effective

 
Technique Tip for Surgeons
Apply BloodSTOP® iX on wounds with dry instruments! The hydrophilic properties of BloodSTOP® iX will cause it to adhere to wet instruments or wet gloves, making application difficult.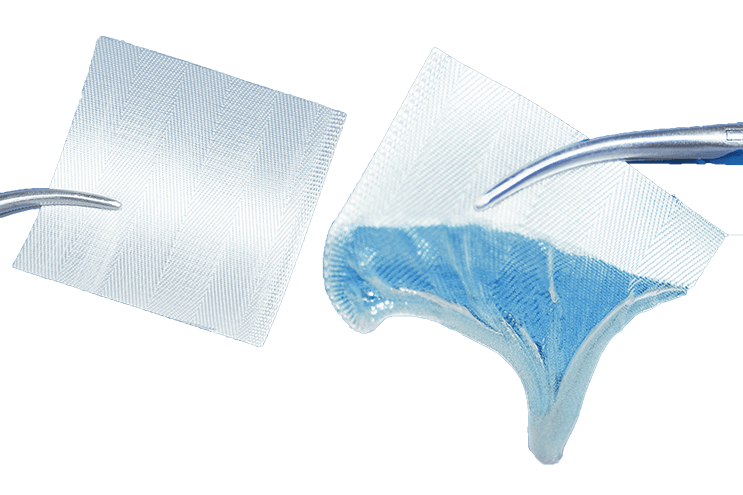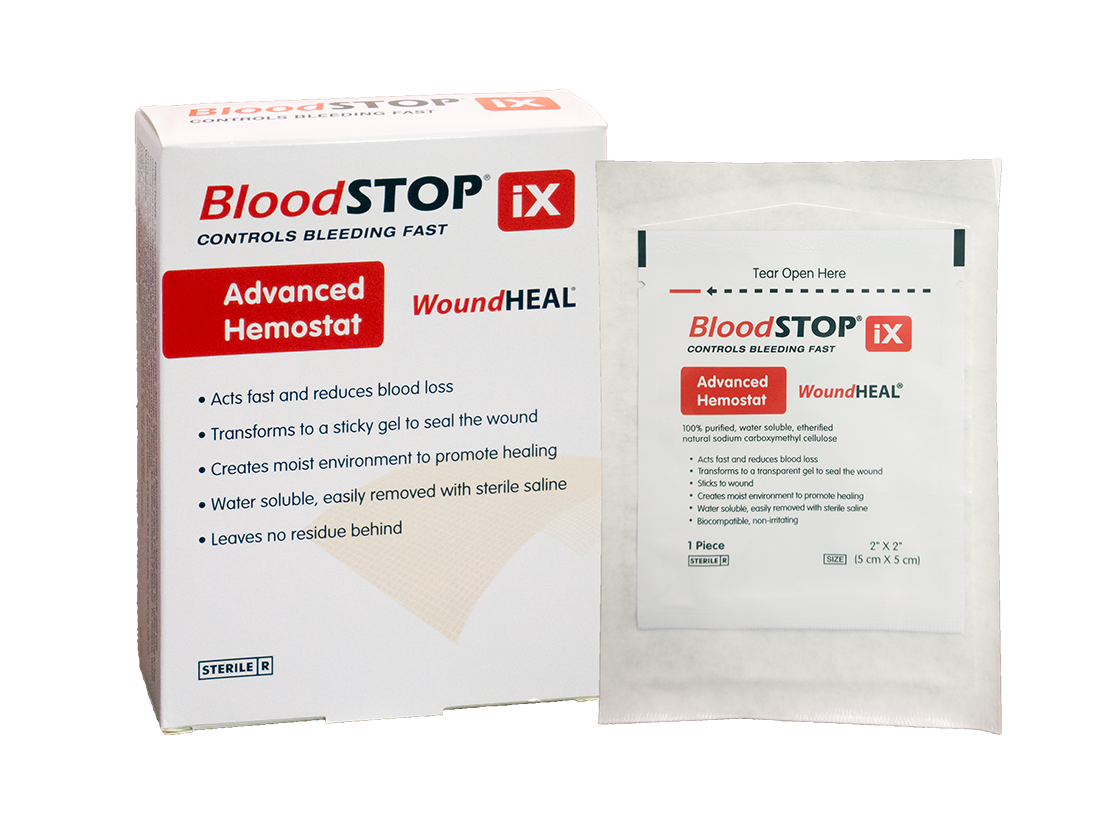 Video of BloodSTOP® iX in Surgery
Examples of Surgical Applications
Burn & Trauma Surgery
Neurosurgery
Cardiovascular Surgery
General Surgery

Thoracic Surgery

Gynecologic Surgery

Urologic Surgery
Have Questions or Need More Information?