BloodSTOP® iX Advanced Hemostat and WoundHEAL® for Dentistry & Oral Surgery
Features and Benefits
Stops bleeding fast; upon contact with blood, turns into gel to seal the wound

Accelerates clot formation, easily inserted into tight oral spaces

The gel prevents contamination and creates moist environment to promote healing

Water soluble for easy removal by irrigation, leaves no residue behind

No animal-derived, foreign human or added chemical materials

100% natural, biocompatible, non-irritating

Very cost effective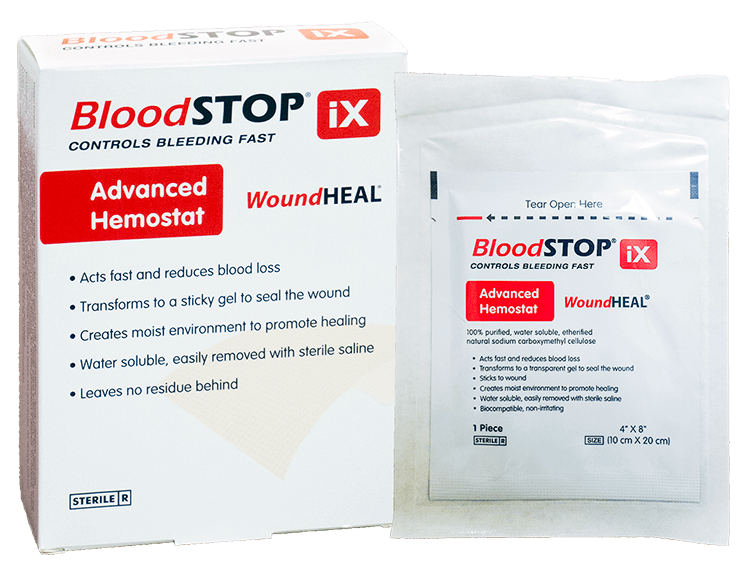 BloodSTOP® iX is a new generation advanced wound care product. It is all natural, plant-based, 100% purified, water soluble, etherified carboxymethyl cellulose matrix that utilizes proprietary technology to achieve fast bleeding control and wound healing. At the wound interface, in the presence of liquid from blood, exudate, or other sources, the matrix quickly turns into a transparent sticky gel. The gel forms a biocompatible, non-irritating barrier, to seal and protect the wound from contamination, and activates the intrinsic coagulation pathway, thus accelerating clot formation.
BloodSTOP® iX has both European Union Class II & III CE Mark Certifications for absorbable implant and topical wound use, including patients on anticoagulant medications. BloodSTOP® iX currently has US Market Clearance for topical wound hemostasis.
Uses
Biopsy

Root Canals

Tooth Extractions

Dental Implants

Maxillofacial Trauma

Dentoalveolar Surgery

Periodontal Surgical Wounds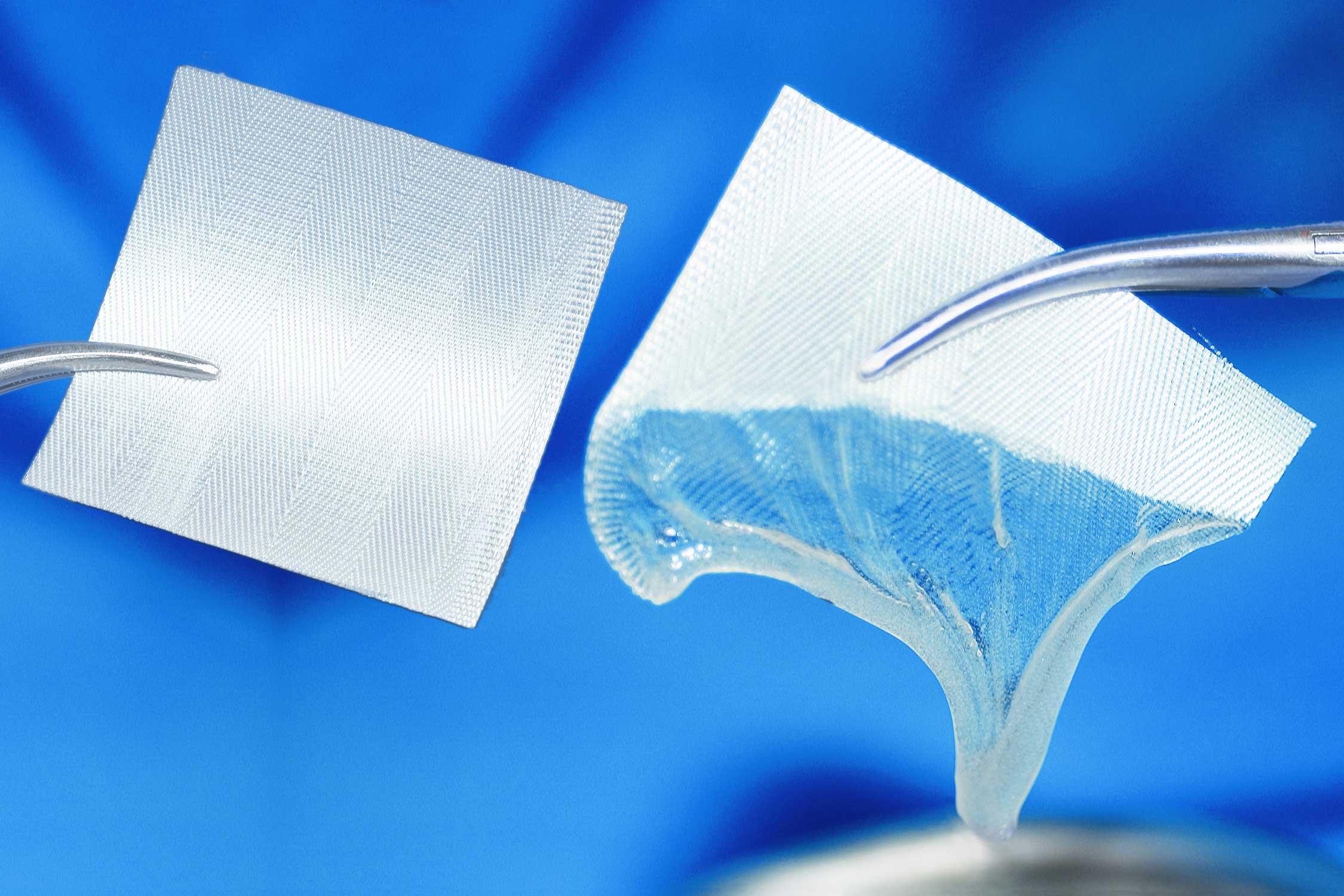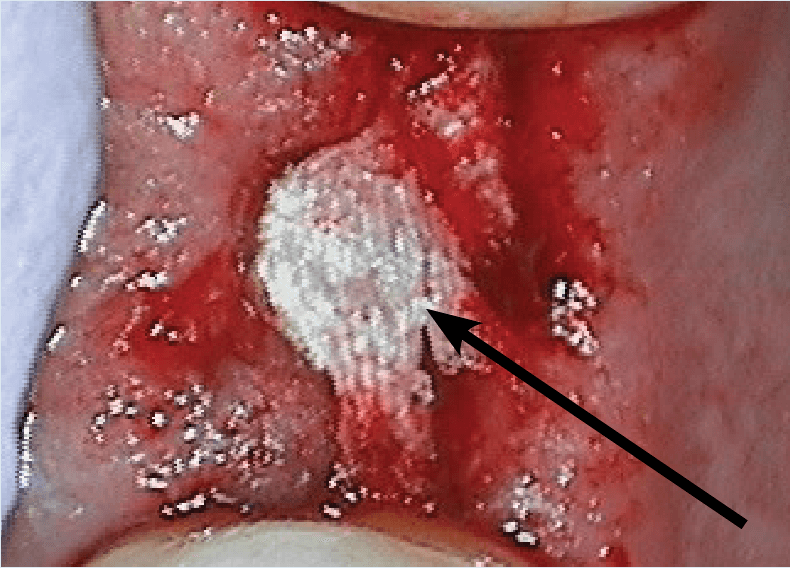 Conservative implant surgery site covered with BloodSTOP® iX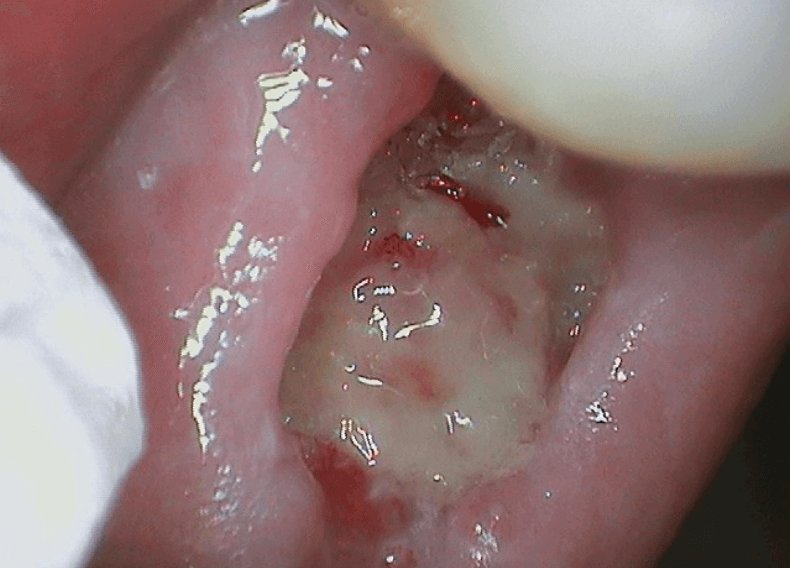 BloodSTOP® iX placed post-implant – at 14 days, healed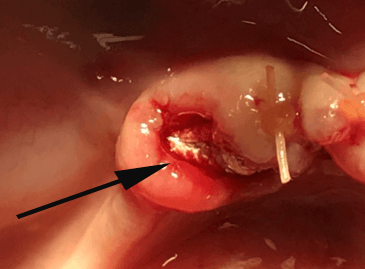 BloodSTOP® iX stops bleeding inside socket after extraction
Wisdom Tooth Extraction Video
"I have been using BloodSTOP iX as a local hemostatic agent in my practice for almost 5 years now and have been most impressed with the results and the versatility of this product…
While its use in controlling excessive bleeding was clear, I was impressed with the use of BloodSTOP iX in cases where there was poor bleeding from a surgical site (an extraction socket).  Such patients would be at risk of a dry socket.
In these patients, BloodSTOP iX over the socket, with gentle apposition of the raised mucoperiosteal flap (needed for the surgical removal of the tooth or root) ensured clot retention and allowed a better granulation without bone exposure. Since using this procedure, I cannot remember the last time I have needed to treat a post-surgical localized osteitis in my rooms.
I found BloodSTOP iX to have features very similar to some of the very expensive membranes I was using for bone regenerative procedures and so started to use the material to hold my bone scaffolds (for bone regenerative or socket preservation procedures) in position. I used the BloodSTOP iX as a membrane over the bone graft material and as it formed such a convenient adhesive like membrane over the scaffold, additional means to hold it in position (such as pins/screws or holding sutures) were not needed. Furthermore, it created no excessive inflammatory reaction."
"BloodSTOP
®
iX is an excellent topical hemostatic agent that can be used in dental extraction sites, biopsy sites, periodontal surgery, lip or mucosa lacerations, and where dental trauma exists.
It has an unsurpassed ability to absorb bleeding and achieves hemostasis almost immediately.  It becomes a thick gel within 15 seconds, filling up the void after a tooth is extracted and staying in the socket without placing sutures.  This is especially useful for patients who cannot bite down.
It is flexible, lightweight, easily cut or folded, and conforms to irregular wound areas. It has resulted in fewer side effects (such as dry socket) for our patients, thereby saving chair time, post-op visits and overall costs."
"I have used BloodSTOP® iX in dental extractions where bleeding control was difficult. It costs less than half the price of other products…and it totally dissolves in water so I don't have to worry about a foreign body being left in the surgical area."
"I've been a big advocate of LifeScience Plus BloodSTOP hemostasis products in my general dental practice for the last four years. When performing dental surgical procedures, I've had outstanding patient outcomes. Other than achieving excellent hemostasis results, BloodSTOP iX can push together the edges of the wound and promote fast healing, which can help avoid the mess created by stitches. I think that BloodSTOP iX could help many general practitioners in tooth extractions where it can stop the bleeding and enhance the healing. It is much easier to use and gives a better result than suturing or other materials like Surgicel or Gelfoam. BloodSTOP iX is a clear winner."
Have Questions or Need More Information?