Surface Bleeding in Catheterization Labs and Interventional Radiology
BloodSTOP
®
 iX may be used as other topical dressings are used: an adjunct to manual pressure for surface bleeding control in sheath pulls. The features of BloodSTOP
®
 iX make it uniquely suited to this application:
Begins working on contact with blood, transforming to a gel to form a seal over the wound
Conforms to all wound surfaces
Easy to cut, fold or layer
Significantly more cost effective than competitors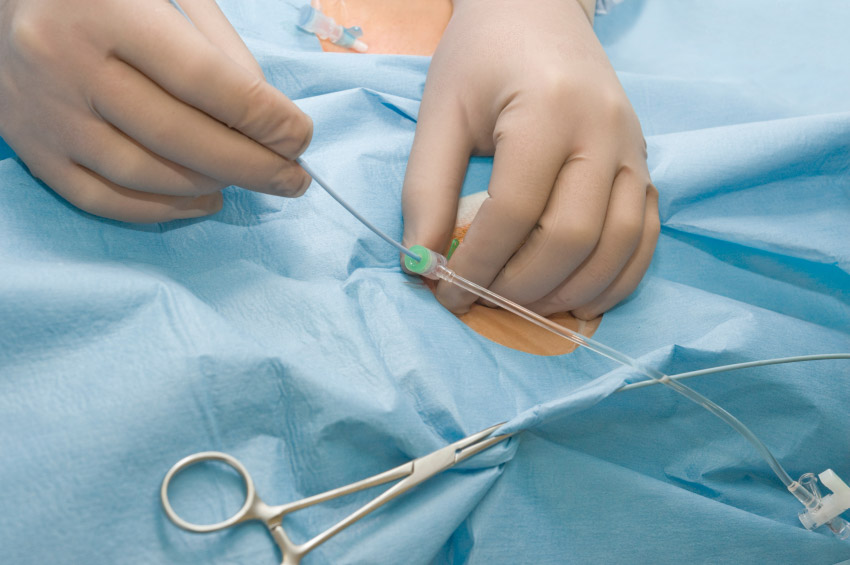 BloodSTOP® iX Used in IVC Filter Jugular Placement
BloodSTOP® iX is intended for emergeny and therapeutic use in the control of bleeding from the skin and other surface wounds where temporary control of bleeding is required.  It is not intended as a substitute for the appropriate use of vascular closure devices when such devices are indicated.
"Over the years I have used many topical hemostatic pads and BloodSTOP® iX is the most effective at reducing hold times that I have found. It is versatile and as a single package solution for most routine applications, economical enough to use. Long Beach Memorial Hospital has a very busy Interventional Radiology Lab and the time saved with BloodSTOP® iX is important in maintaining the flow of our daily schedule and the quality of our patient care."
Have Questions or Need More Information?