BloodSTOP® iX in Hospital Applications – USA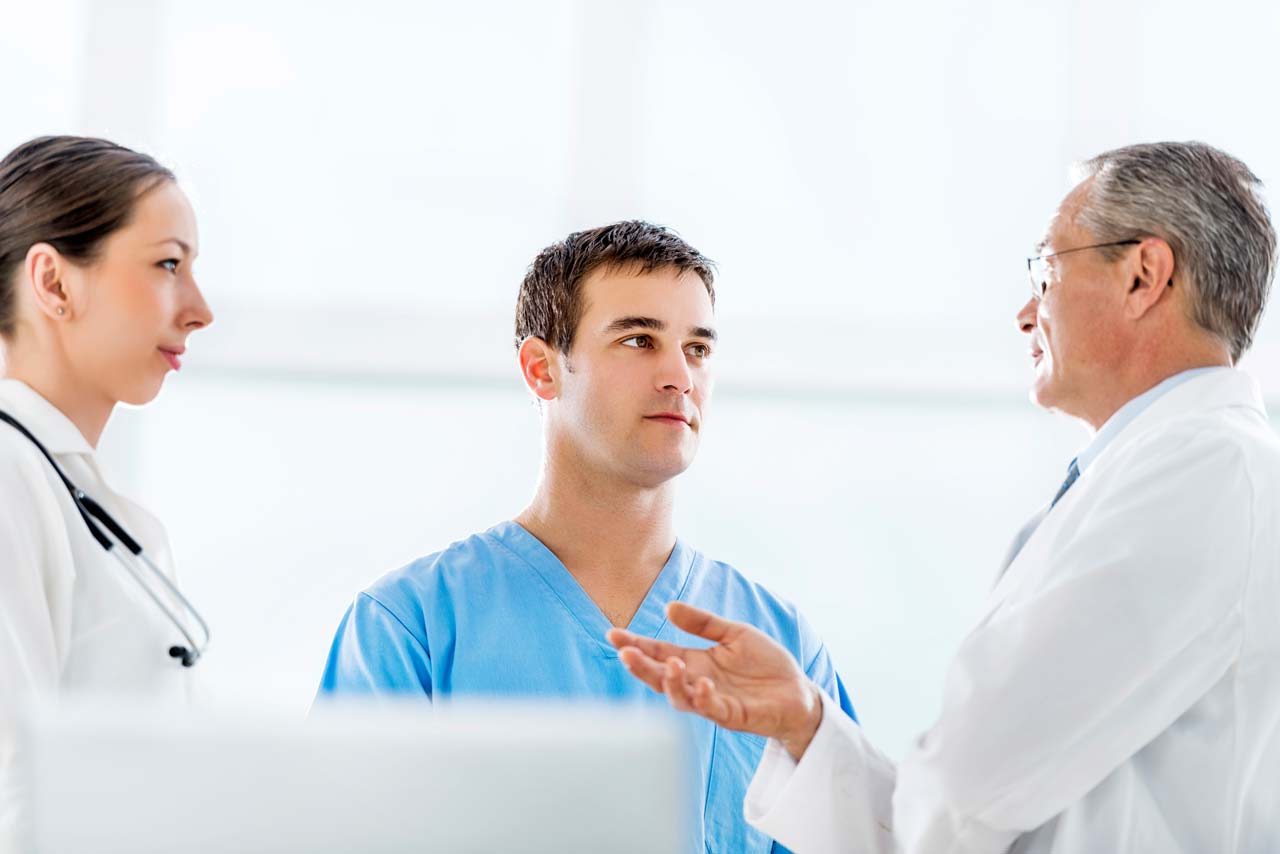 BloodSTOP
®
 iX provides a high degree of efficacy for bleeding control, and can be utilized in the varied topical bleeding situations encountered in a surgical setting.  Its fabric-like matrix conforms to all wound surfaces and, when transformed to gel, seals the wound with a protective layer.
In cases where sutures alone are not sufficient to achieve hemostasis, or clotted surfaces of surgical incisions may be re-opened, BloodSTOP® iX can be cut, packed, formed or layered to quickly control bleeding so surgeons can attend to the procedure at hand.
Multiple pieces can be placed on a wound site to stop wide area bleeding. Unlike cauterization, BloodSTOP® iX eliminates negative impact to tissue.  Its reliability and fast-acting nature frees up the surgeon to focus on the operative task at hand with the confidence of knowing that bleeding is under control.  It can easily be rinsed away with sterile water or saline.
Advantages
Biocompatible
Acts in under a minute
Easy to use
Universally conforms to wound surface
No animal-derived material
Remains in place without adhesive
Water soluble for easy removal without disruption to wound surface
Safe for all age groups
Single use sterile packaging
Bio-degradable
Cost effective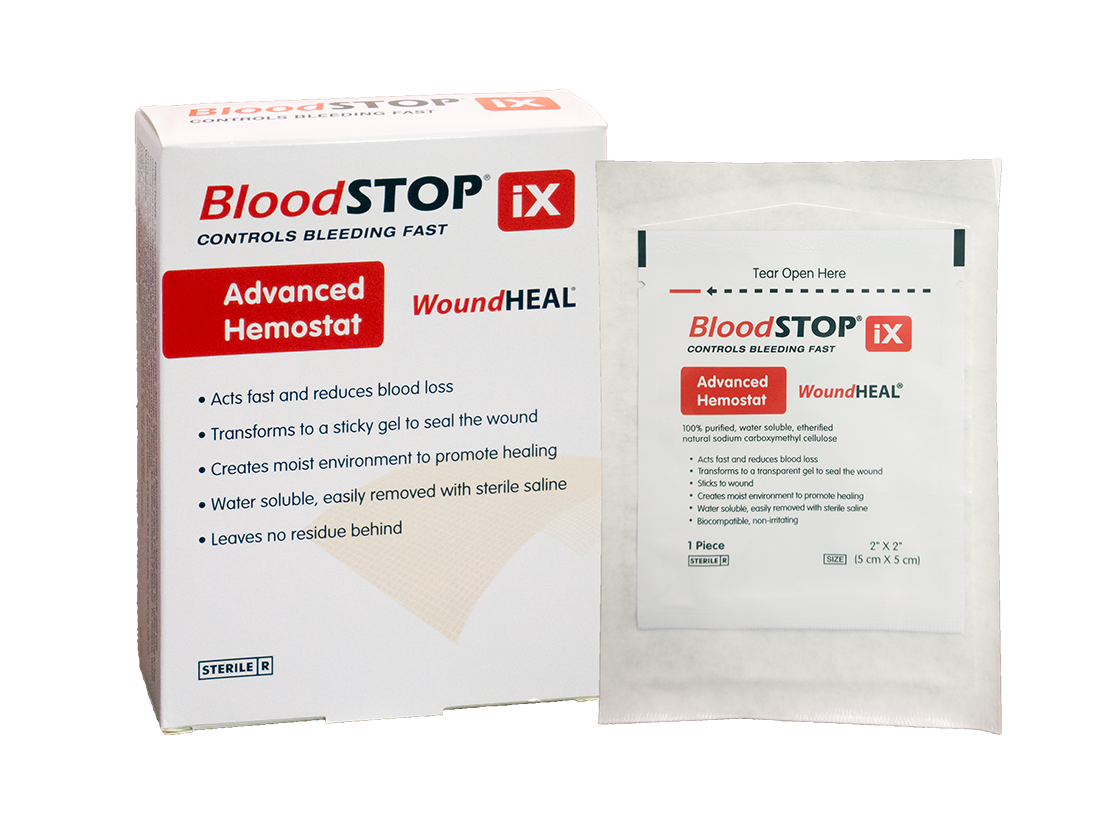 BloodSTOP® iX Used in an US Hospital Setting
Technique Tip for Surgeons
Apply BloodSTOP® iX on wounds with dry instruments! The hydrophilic properties of BloodSTOP® iX will cause it to adhere to wet instruments or wet gloves, making application difficult.
Have Questions or Need More Information?