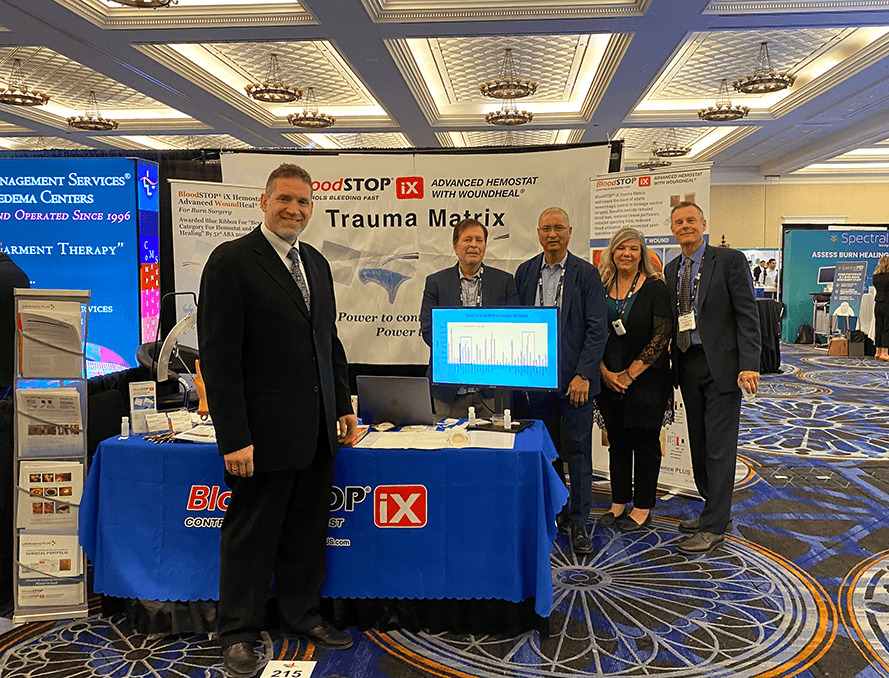 LifeScience PLUS Team at the American Burn Association's Annual Meeting
LifeScience PLUS, Inc. (LSP) showcased BloodSTOP® iX Advanced Hemostat and WoundHEAL® at the 54th Annual Meeting of the American Burn Association (ABA) during April 5-8, 2022 in Las Vegas, NV, and received an overwhelming response to the latest clinical and preclinical outcomes in burn and trauma wound care.
A large number of ABA attendees were impressed by the excellent surgical outcomes demonstrated in burn and trauma surgeries using BloodSTOP iX. In over 1,000 cases, we've seen success in hemorrhage control in major debridements for skin graft after third-degree burns and in skin-graft harvesting (donor), reduction of infection, as well as proliferation of tissue growth. Many attendees were interested in discussing opportunities as they were looking forward to seeing the same results of reduction in blood utilization, operative time, and cost in their surgical practice.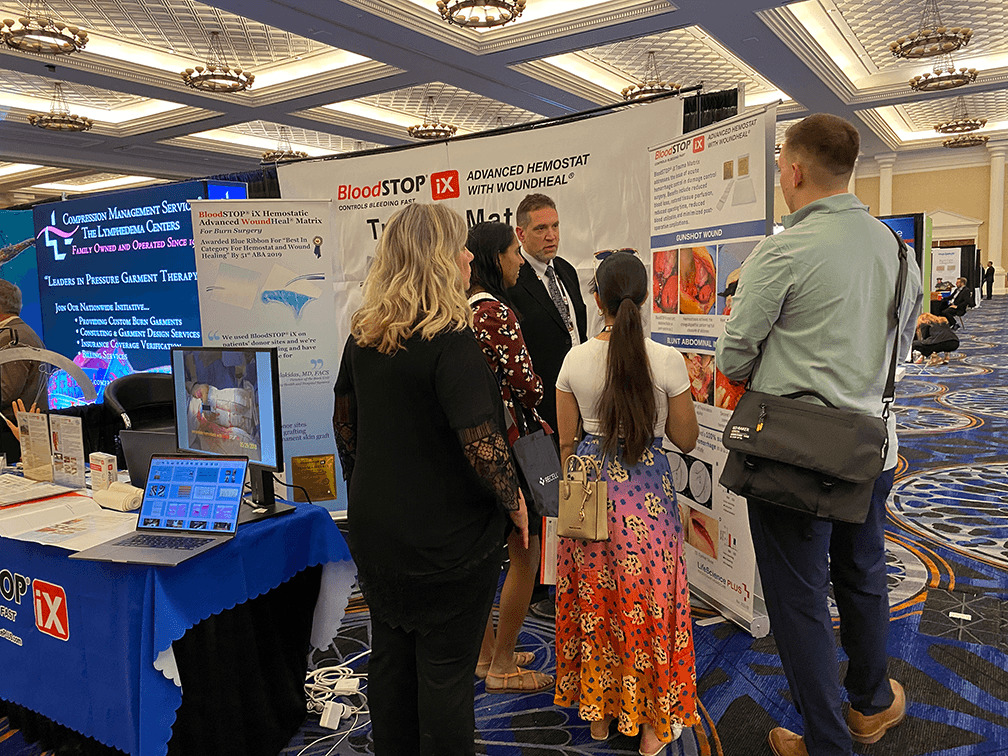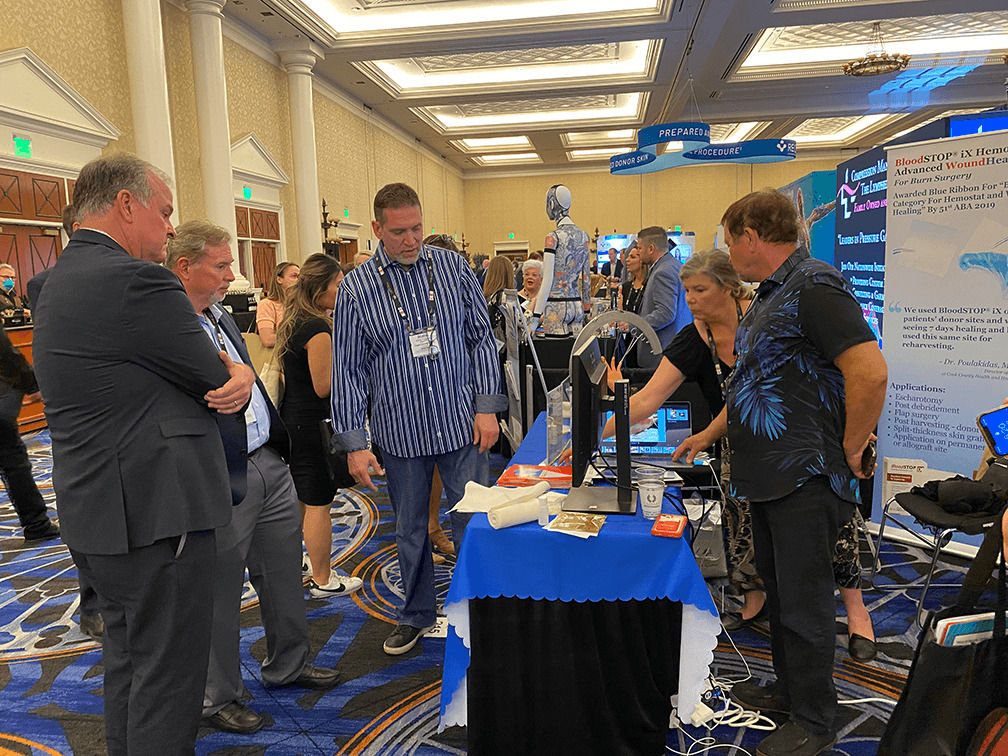 BloodSTOP iX is a revolutionary wound care product with the total solution for hemostasis, infection reduction, and rapid healing where needed in surgical procedures and other wound care treatments, such as acute wound in burn and trauma surgery and chronic ulcer wound care. BloodSTOP iX is also a powerful adjunctive hemostat for critical bleeding control in emergency room trauma care and trauma surgery. This advanced innovative technology provides power to control bleeding and power to heal.
Visit our burn page for more information.