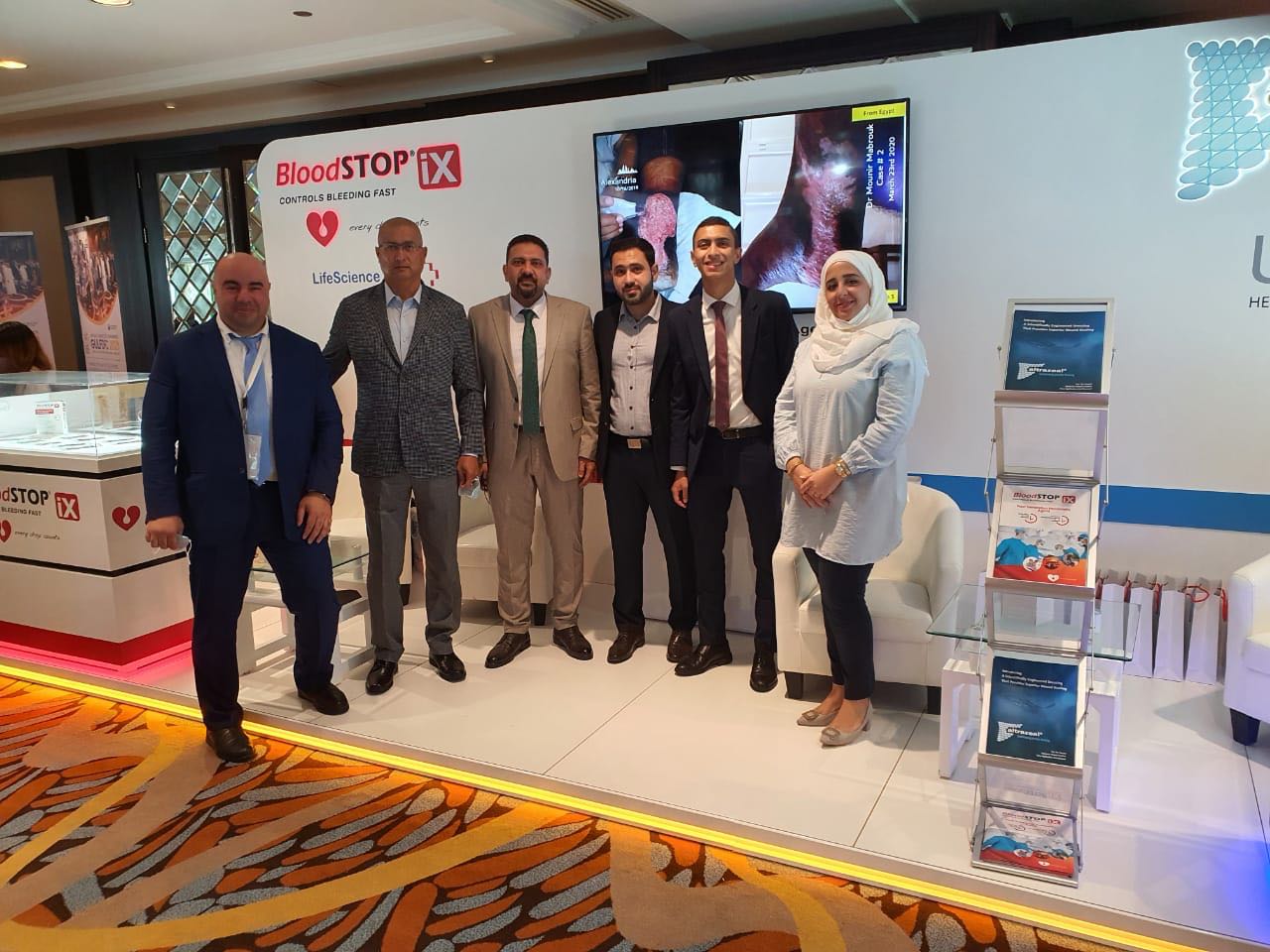 Al-Hikma FZCO and LifeScience PLUS team at the exhibition booth
Our MENA Gulf Council Countries partner, Al-Hikma FZCO, attended the 6th Gulf Diabetic Foot Conference in Dubai, UAE during June 4-5, 2021. BloodSTOP® iX was showcased during the conference and a workshop was provided to give an in-depth view on its usage in diabetic wound care and other applications.
"There was a significant reduction of blood product usage with BloodSTOP iX…We nearly had a 100% stoppage of bleeding. It was fantastic!" shared a world-renowned cardiac surgeon on his experience with BloodSTOP iX during the workshop. The surgeon mentioned in his lecture that no rebleeding or side effects have been identified when using BloodSTOP iX, and same efficacy has been achieved with patients on anticoagulants (EU Approvals Only), which echoes what we've seen in other areas such as burn and trauma surgeries.
BloodSTOP iX is a new and unique wound care product with the total solution for both hemostasis and healing where needed in surgical procedures and other medical treatments, such as burn surgery and chronic wound care. BloodSTOP iX is also a powerful adjunctive hemostat for critical bleeding control in emergency room trauma care and trauma surgery. This advanced innovative technology provides power to control bleeding and power to heal.